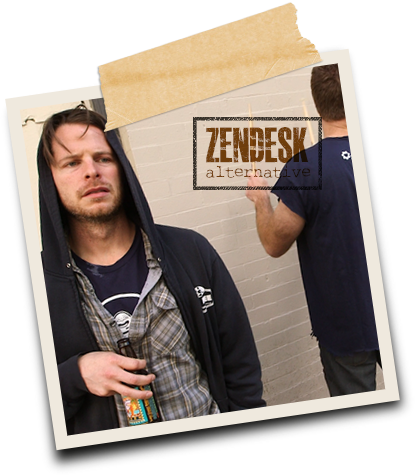 Everyone is scared these days. We are living in the dawn of a new era, but it is tainted by fear. Fear of being disrupted. Fear of DDoS. Fear of being blown out of the water by game changing, next gen technology.
But really, the only people who have anything to fear are those who should be disrupted—the people clinging to their cumbersome on-prem solutions and outdated technology. They have stopped pushing the envelope. They have forgotten their bootstrap beginnings. Well, their time is up. They are on the way out. It's time for something new, something lighter, faster, more elegant. Something cloud-based.
That's what this song is all about.
Eryk Caulfield - Vocals
Benjamin Fred - Drums
Roddy Schimmelman-Goldstein - Guitar/Vocals
Xavier Free Waters - Bass
The Verge - Guitar
Mixed and Engineered by Rob Preston at Get Reel Studios in San Francisco, CA